22568 SH-29 Elmore City, OK 73433
Formerly Forum Energy Technologies
All Bids must be submitted by:
Thursday, December 17th at 12pm
Bid Opening on Thursday, December 17th at 1pm
45+/- acres with Multiple Buildings and Offices
in cooperation with Bray Auctions
---
Showing by Appointment Only:
Call/text Mark 713.594.1576 or mthomas@auctionsection.com
---
---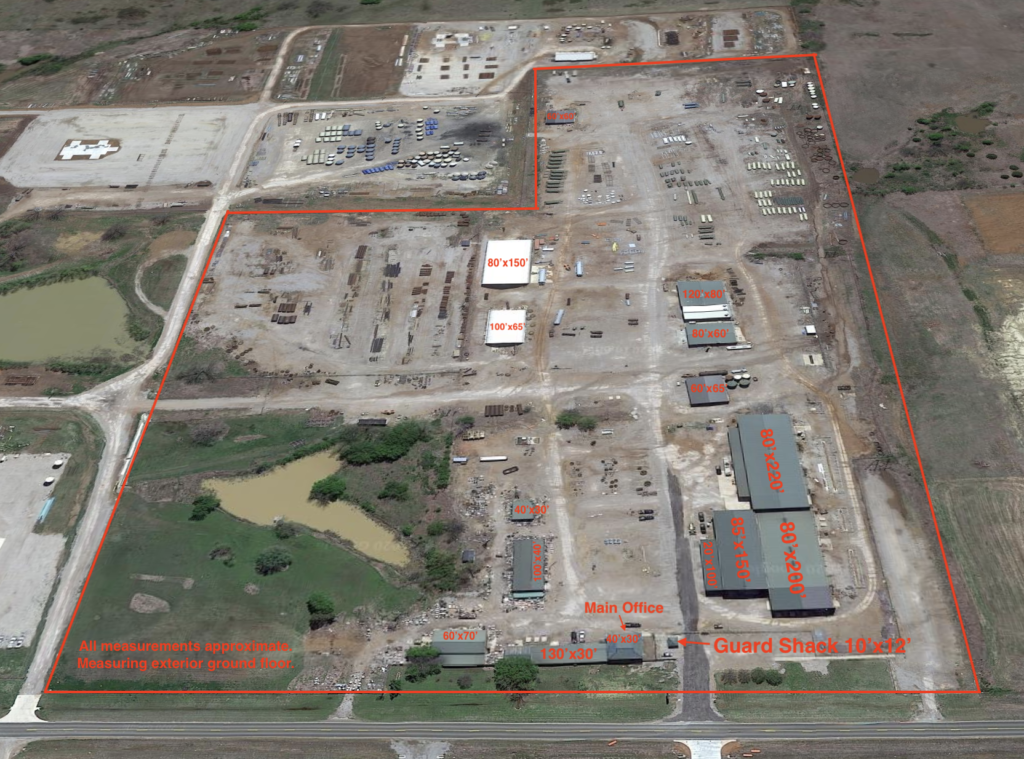 ---
---
---
Terms & Conditions
10% Buyer's Premium added to the winning bid price to determine total contract price.
Sealed bid, subject to seller's confirmation.
Current price listed on Costar, LoopNet, MLS or other websites is not deemed a selling price. Many websites will not allow auction only listings.
Cooperating broker participation is offered. Contact the auction company to register your client and receive the terms.  Real estate agent MUST register client prior to client submitting a bid.
Closing & payment: High bidder (purchaser) must remit 10% non-refundable payment of the total contract price on auction day to Auction Escrow & Settlement. Balance to be paid at closing within 30 days. Purchaser must sign a non-contingency contract to close within 30 days of the auction date. Seller maintains the right to extend closing an additional 30 days.
Disclaimer: Acreage and square footage dimensions are based on information provided by seller and are believed to be correct; however, purchaser &/or purchaser's agent/broker shall bear responsibility to confirm all calculations prior to the sale. Not available to residents of any state in which this real estate is not in compliance with the real estate laws of that state. All information provided or contained in a brochure was derived from sources believed to be correct but are not guaranteed.
Contact us for more info – mthomas@auctionsection.com – 713.594.1576